Disclosure: Some of the links below are affiliate links, meaning at no extra cost to you, I will earn a commission if you click through and make a purchase.
Grow lights are an essential part of any hydroponic system. We can have LED grown lights that work in both indoor and outdoor conditions. Also, the investment is not small when it comes to buying a grow light. For commercial purposes, grow light apparatus cost may go upwards of $5000 but when we talk of getting a grow light for our home setup consisting of just 10 or 20 plants initially, it may cost around $500-$1500 and there is a huge competition in the market. 
I have covered the best grow lights available in the market and divided them into three categories i.e Bar Style LED grow lights, Value for money deals, and Best DIY LEDs. I have also mentioned one bonus grow light that you should definitely know about. 
So let's start, as we all know already that LED grows lights are becoming massively popular because of the benefits they provide against the cost. But, here is a caveat that most of the manufacturers, especially if you go to a site like Alibaba and search for grow lights, are mostly fake and not actually grow lights but just LED lights that you use for commercial or residential purposes.
We will discuss some of the best grow lights that are currently available in the market based on the specifications they provide, the cost, and the customer reviews. Note that I have not used each one of these grow lights personally, but I have curated this data from e-commerce websites and social media groups and hydroponic communities. 
If you are buying a grow light for the first time or you don't know what a grow light is, I have already covered the basics of grow light in the previous blog.  
So, before talking about the grow lights available in the market, let's quickly look at the parameters which you should check before buying one. This can help you make an informed decision. 
Here are the six most important questions that you must ask the seller to get a better understanding of your hydroponic grow light systems. 
How much is the TRUE wattage draw?
Light-emitting power of the equipment or commonly known as PPF( Photosynthetic Photon Flux) 
PAR efficacy or efficiency of the grow light
Coverage area and uniformity
Spectrum Range and Temperature 
Warranty and customer support 
So here in this article, I have picked up grow lights on the basis of these six factors given above. Most of the grow lights covered in this article can cover an area of 4' x 4' to 5' x 5'. 
Best Bar Style LED Grow Light 2021
1- Growers Choice ROI-E720
Recommended for – Home grows, Commercial grows, Grow rooms, Tents
Launched in 2020 this LED grow light fixture has been a bestseller. It is next-generation commercial horticulture grow light equipment. With the Best in Class PPF of 1870 – 1924 umol/s.m2. This light provides better versatility and canopy coverage than any other in the market.
The high-intensity light can easily cover the outer edges of a 4' x 4' canopy which will provide uniform coverage to your hydroponic system. Being IP65 water-resistant it can handle wear and tear.
The light also comes with a UL8800 certification and a horti DLC certification for energy efficiency rebate eligibility.
This is sold by LED grow lights depot and they provide a three-year warranty on this product, free delivery all over the USA and also a paid international delivery is available.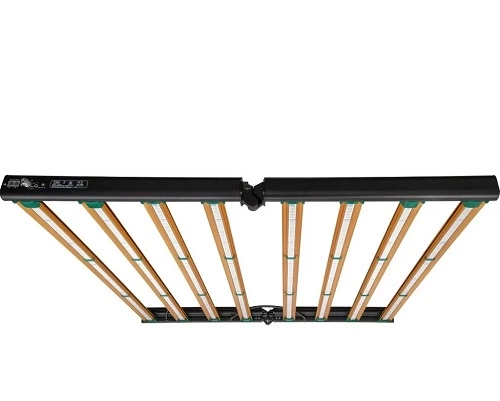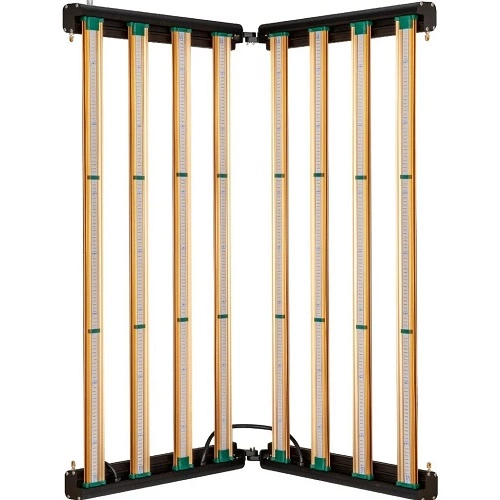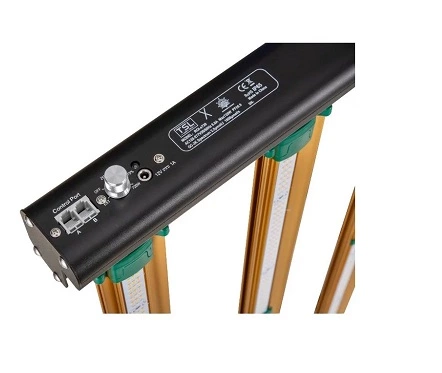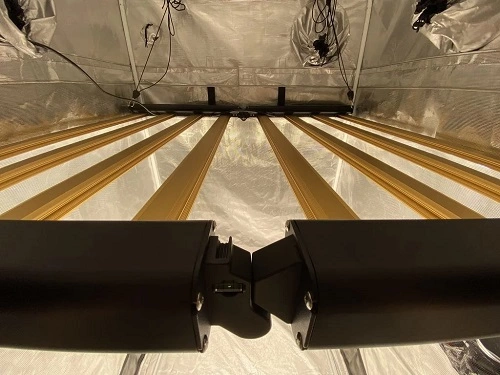 Also, Read "Best Hydroponic Gardening Gift for Mom"
2 – Spider farmer SF4000 LED Grow Light With Dimmer Knob 2021 
Recommended for – Home Grows, Grow Rooms, and Tents
If you are looking for something that will provide enough power for quality seed germination and flowering and is also cost-effective then Spider Farmer SF4000 should be your go-to. The best part about this LED grow light is that it comes with top-class Samsung LM301B diodes which give 2.7 umol/J while consuming just 450 Watts of energy.
Common HPS and Blurple lamps take 900 Watts power and give half of the harvest that this light can grow. 
This grow light is ideal for all growth stages as it covers a large spectrum of 3000K, 5000K, 660nm, and IR 760 nm. If you don't already know, Infrared light is said to give the best yield and speed up flowering when used during the bloom stage. 
One more special thing which comes with this product is the warranty and replacement policy. If you get it from spider-farmer.com, they provide 90 days true replacement warranty i.e free components, repairing, and service.
After 90 days up to 1 year, they provide free components but you need to pay the 1-way shipping and repair fees and for the period after 1 year you will have to pay 2-way shipping fees and repair while your components are free of cost.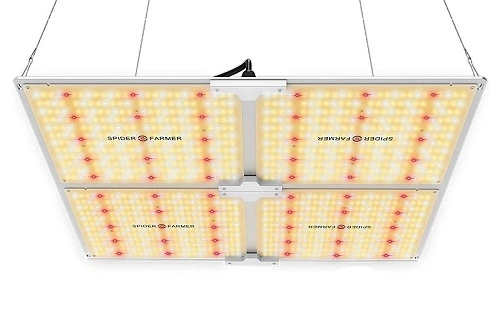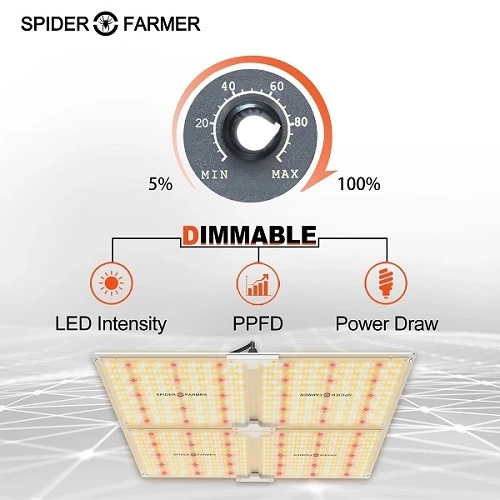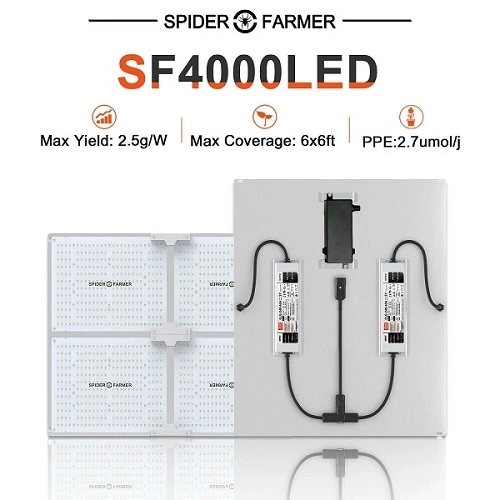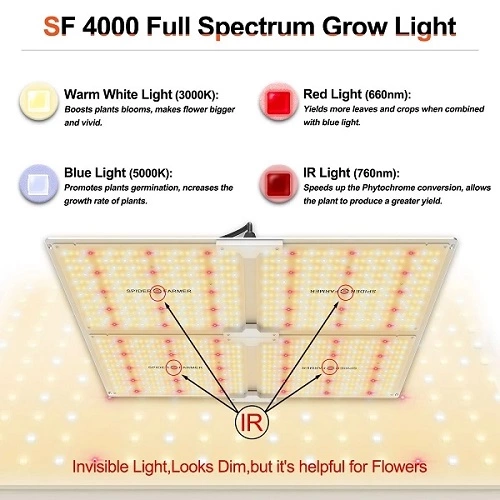 3- Mars Hydro FC6500 LED Grow Light
Recommended for – Commercial cultivator's preferred light solution for single or multi-tier racking and indoor shorter plant grow scenarios.
This one is a beast. If you are looking for a light that can cover a 5 x 5 area, then Mars Hydro FC 6500 is the one you may consider. The reviews on this one are great. More importantly, it is a great investment if you are just beginning your hydroponics journey.  
Talking about the specifications, it uses Osram 660nm LEDs which are one of the best in the industry and deliver a PAR or efficiency of 2.8 umol/J (highest of all three in this category). Being a little big for the size they provide a flexible 180-degree frame to get proper canopy coverage.
If you want to use it for large systems then 15 lights could be daisy-chained at once which would make your job so easy and uniform temperature control. Mars Hydro FC6500 is also suited for all growth stages due to its sunlike spectrum range cover and higher than average PPFD.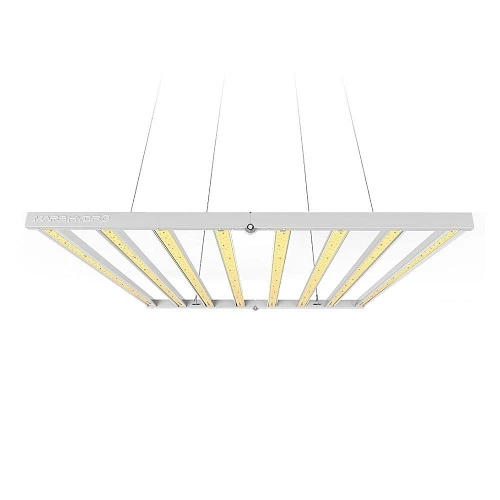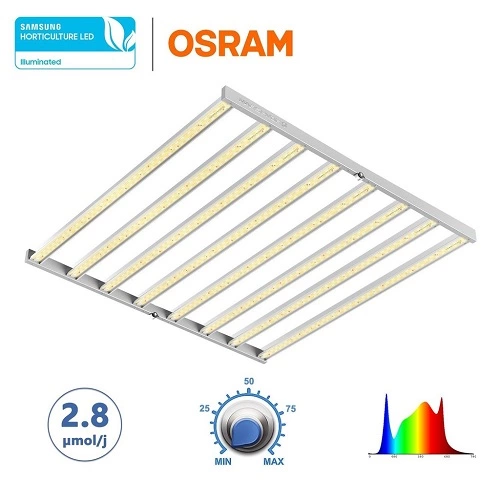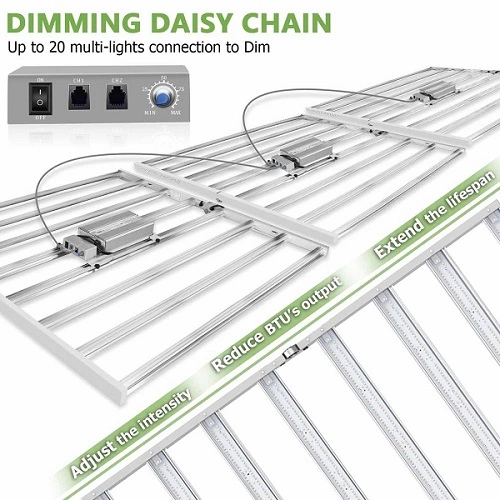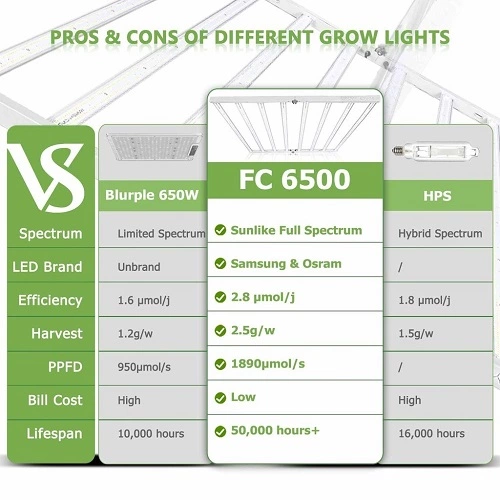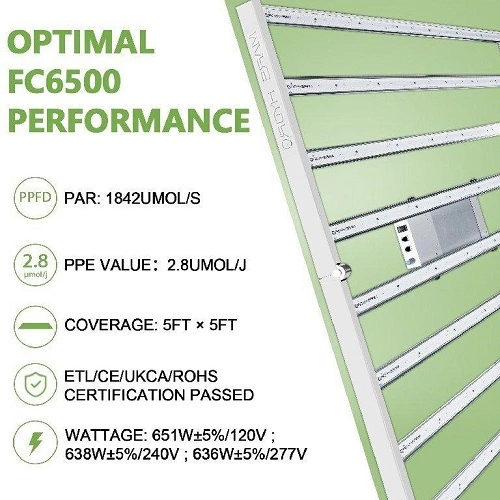 Best Value for Money LED Grow Lights
1- Grow Light Science Grow 300
Recommended for – Home Grows, commercial grows
Science Grow 300 is low wattage LED grow light suitable for blooming stages. This power-packed light comes with a 5-year warranty and 120 days return period. Amazing right?
Jumping into the product specifications it provides PPF of 884 umol/ with an efficiency of 2.75 umol/J. Its form factor makes it more unique as it can be easily adjusted for a variety of hydroponic system designs. The area covered by one Grow 300 is 2 x 4 and gives a PAR value of more than 1100+ for the centre canopy and 1000+ for the outer edges. 
The package includes a light ratchet hanger along with the LED grow light. If you are looking for a value for money deal and are just starting off and don't want to invest much, then you can consider this one. It is suitable for growing greens and leafy vegetables. YOu can pair up multiple lights for flowering plants as well.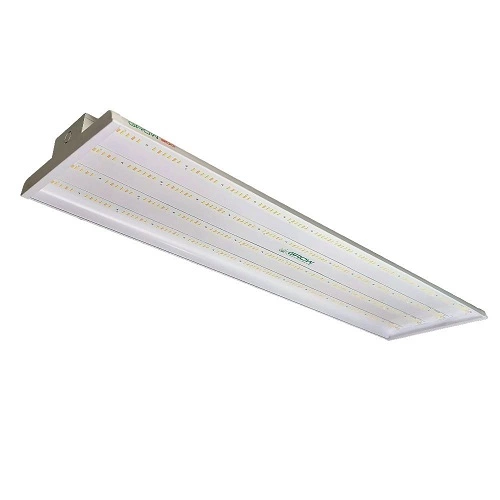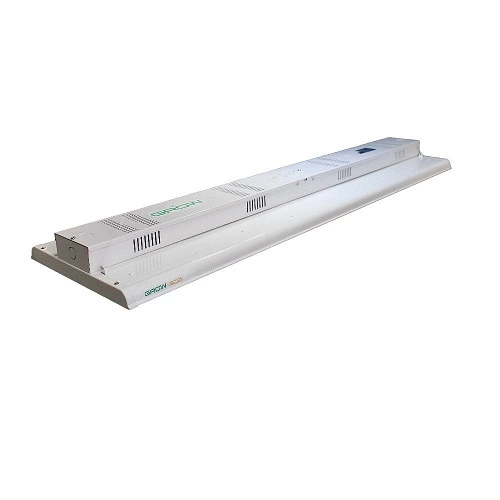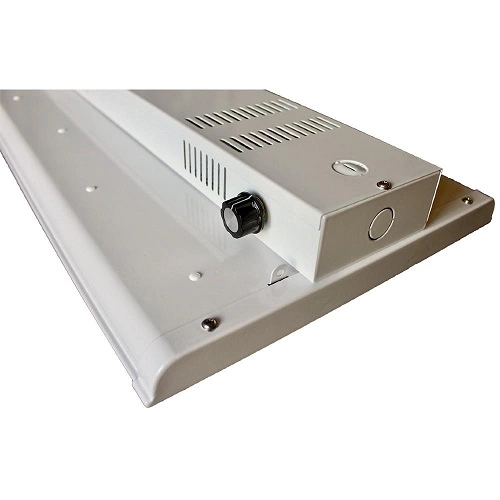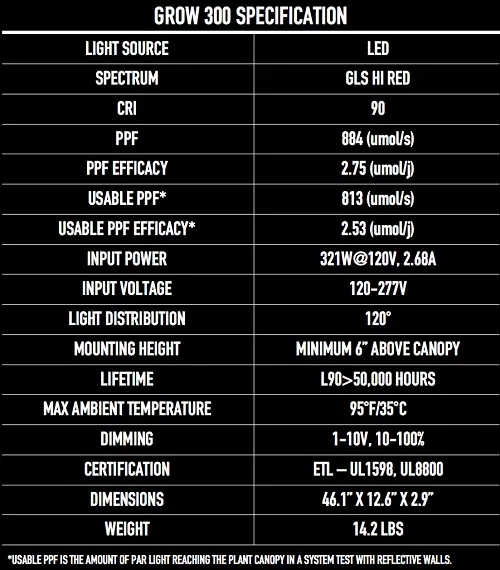 2- Mars Hydro TS 3000 for Indoor Plants 
Recommended for – grow tent, small room, cabinet & closet, and plant shelves.
This right here is a value for money indoor grow light. I know this is the most popular category that most of us look for before buying. This light has a frame size of 4 x 4 and 5 x 5 combined with aluminium reflectors so that the intensity is maintained even when the distance is increased. With a PAR
output of 1274 umol/s and a 2.5 g/watt yield, this light can work on both 120 V and 240 V. 
As per the guidelines given by the manufacturer a 5 x 5 setup could be used for vegetative stages while 4 x 4 would suit best for bloom stages. According to the reviews, most people have used this grow light as their first and found it easy to set up and fully functional. Hence, it makes a perfect value for money deal.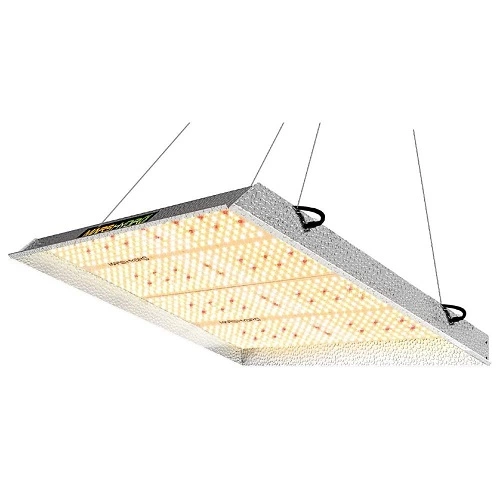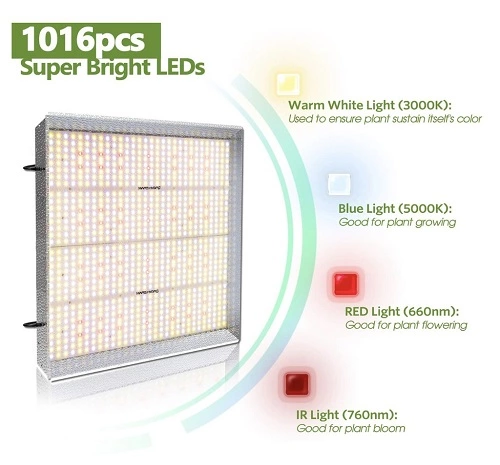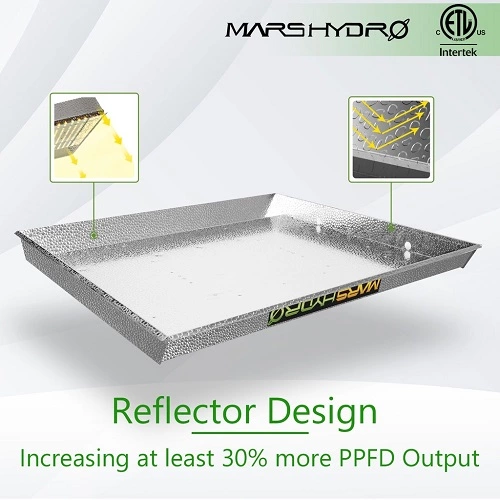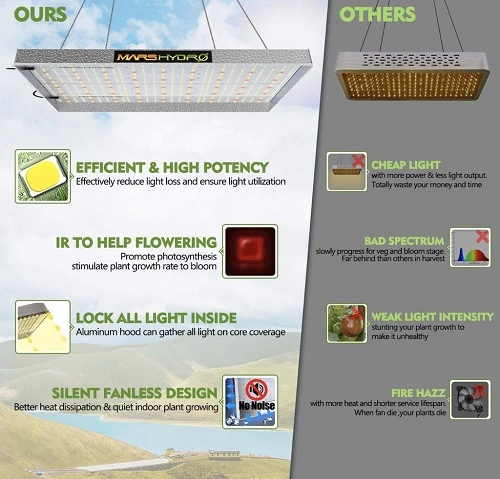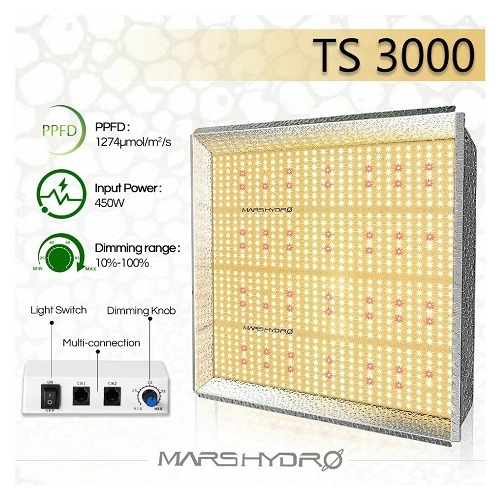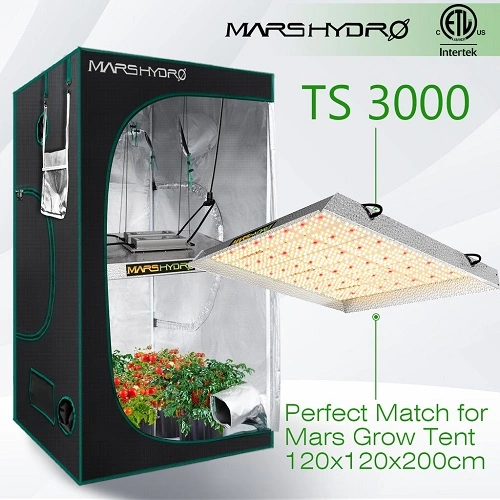 3-Horticulture Lighting Group HLG 600 LED Grow Light (Full Cycle/Flower)
Recommended for – Grow tents, Grow rooms, Large indoor grows, Vegetative growth and/or flowering, Full-cycle growing from seedling to flower, Soil, hydroponic, aeroponic, or aquaponic systems
This LED grow light can be a powerful substitute for a 1000 Watts HID bulb and save much more electricity making this a very economical grow light solution. The light comes with a dimmer driver which gives you 10 step dimming solution in the range of 135 W and up to 600 W. 
The PAR value for this light stands at 1529 umol/s powered by 1088 Top-Bin Samsung LM301H white LED arrays and 64 Top-Bin LH351 660nm Deep Red LED arrays. This is a completely made in the USA grow light and appropriate for all stages of growth including germination. 
The package is delivered with the light fixture, a dimmable driver, rope ratchet hangars, and wire hangers. On top of all this, there is a warranty of 3 years.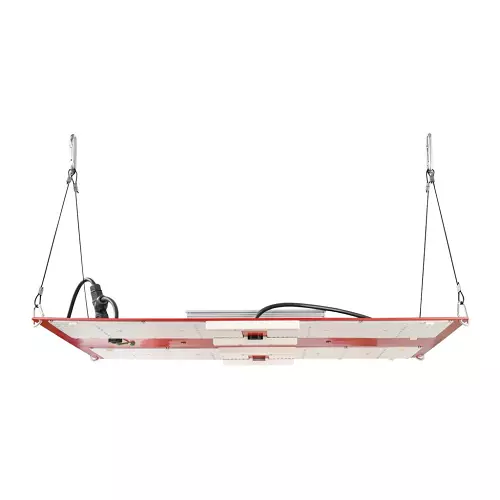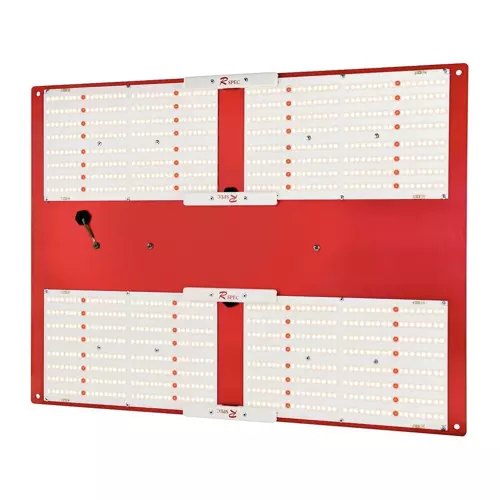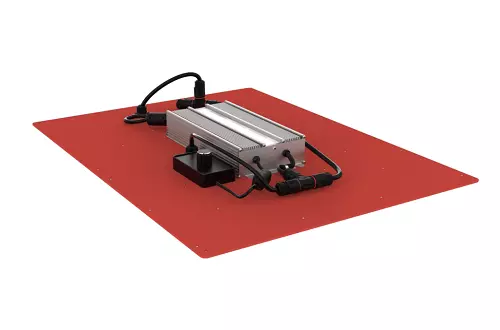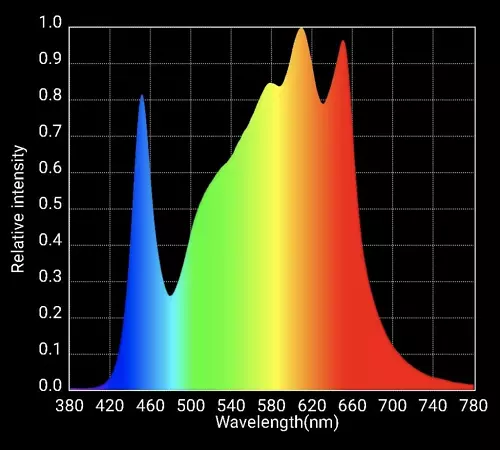 Best DIY LED Grow Lights 2021
1- ChilLED Growcraft X6 – 600 Watt DIY
Hydroponics has been a huge trend for the last couple of years especially in the DIY market. The hydroponics systems do require some technical knowledge to run but when it comes to our DIY experts and hydro enthusiast they always believe in creating their own hydro farms and setup rather than buying a ready-made one. 
So, this ChilLED Grow light is one such DIY grow light best for people who are looking to get their hands dirty. With the help of this kit, you can build your own fixture and calibrate your own PAR efficiency and max yield spectrum. The best part is you can make them fit anywhere you want.
A simple to use console gives you a dimmable range of 30 W to 600 W and the PAR efficiency can vary from 2.93 umol/J to 3.26 umol/j depending on the manner you are building your grow light setup.
The package is filled with all the parts and components that you might need while setting up the grow light. 
With this package, you get two 4×4 frames and cover along with multiple screws, one power distribution PCB and six 40 inches heatsink. 6 LED boards, 1 Strain Relief Cable Gland, some wire and LED cords, along with 1 dimmer pot, frame hole plug, and 4 rope ratchets. Everything is covered under a 1-year warranty as well.  Mind-Blowing DIY kit. Right?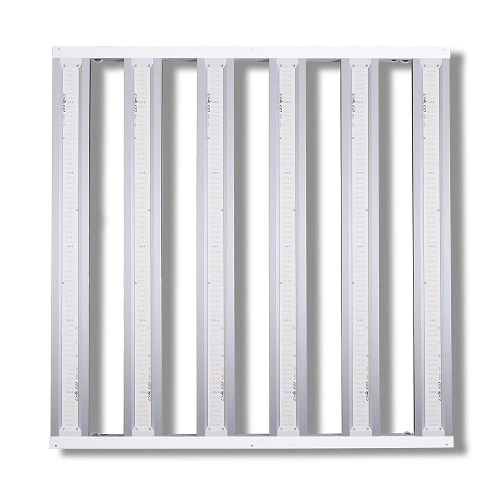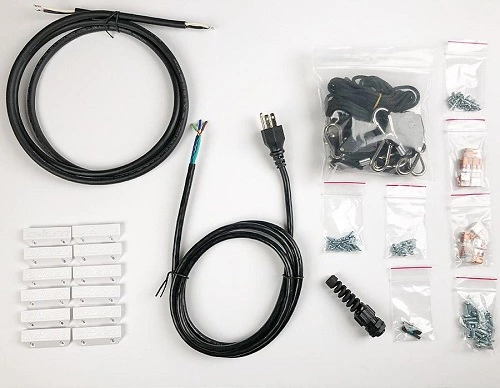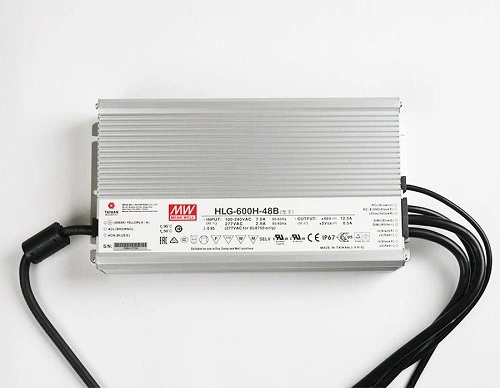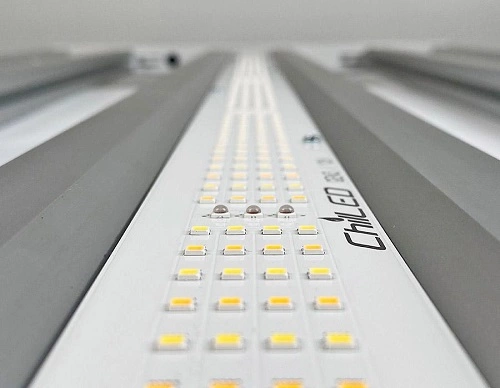 2-Mars Hydro SP 3000
Recommended for – Home grows
This one is not totally a DIY kit but it is partially a DIY grow light setup. The kit comes with a 300 Watt light with hanger kits, a grow tent, an inline duct fan, carbon filters, humidity thermometer, a timer, some grow bags, grow nettings and duct clamps.
So, with this, you can set up your grow light as well as your own small hydroponic system. 
The grow tent quality is excellent as it is made with 1680D canvas with double stitching. The grow light has a PAR efficiency value of 1136 umol/s and is ideal for plats in the growth stage with a canopy coverage of 3 x 5 and in the flowering stage with a canopy coverage of 2×4.
The grow tent remains smell proof with inline duct fans and charcoal filters. 
The grow light comes with a warranty of 5 years from the date of purchase. All in all, this is a great set of DIY grow light plus a tent to start with.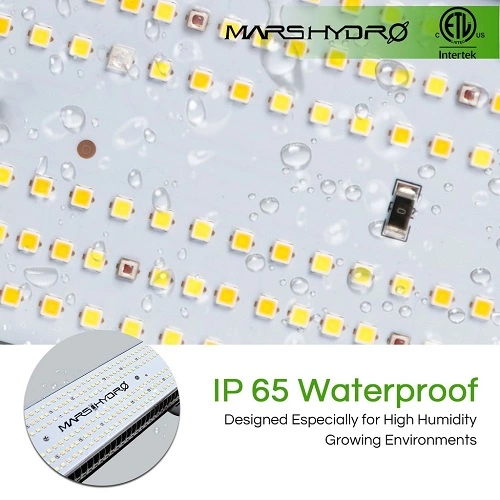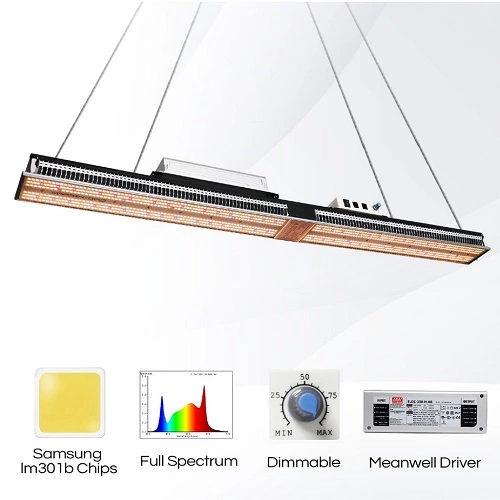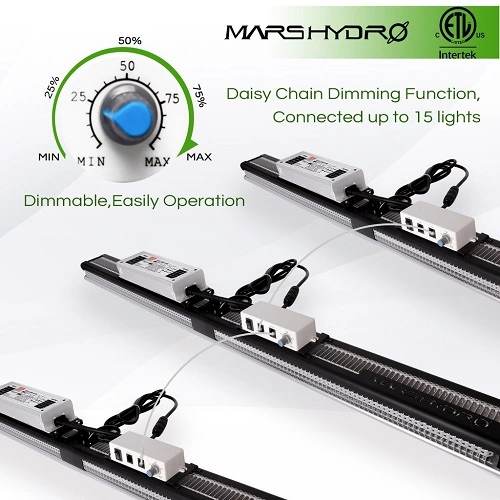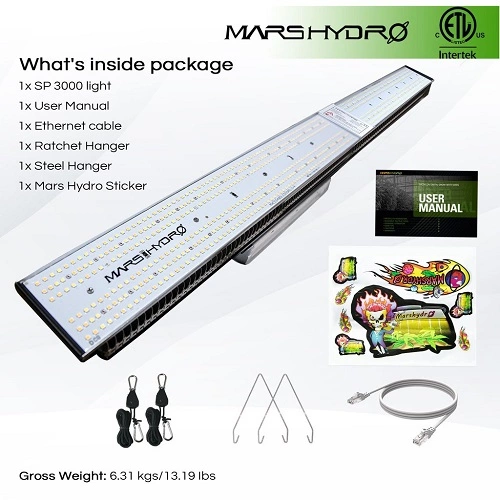 3- Rapid LED CXB3590 5′ X 5′ LED Grow Light Kit (DIY)
If you are looking for a DIY grow light setup for your commercial hydro system or a large indoor setup then this is excellent for you.  Taking into account the 5 x5 canopy coverage and 3000 K range spectrum, the kit comes with easy to install instructions and everything you need to do that. 
One problem with this setup can be heat dissipation as it doesn't come with a duct fan or any type of cooling system. The manufacturer recommends you keep this setup nearby airflow for this matter. Maximum wattage of 900 can be taken from this light. 
The kit comes with a 12 piece COB array and holder, 12 40 inches heatsink. There is a thermal pad for heat absorption and a potentiometer with a knob. 3 Meanwell HG drivers are also present and lights are dimmable.
Average PPFD of 760 umol/s can be obtained when used with reflectors over a 5 x5 canopy.  YOu can choose the spectrum range of your lights before buying and can also add canopy substrates.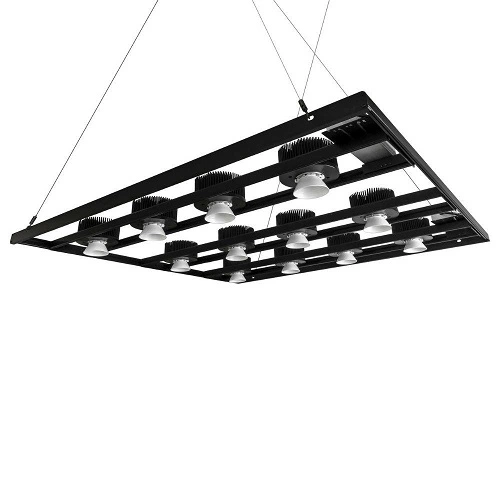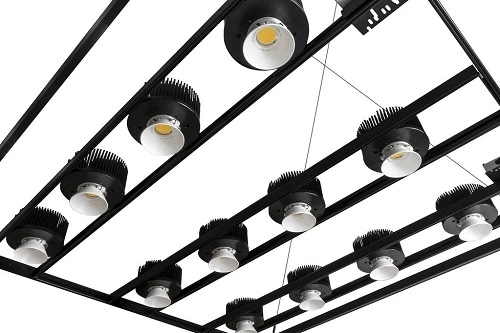 Bonus – Best All-Rounder LED Grow Light
If you have reached till here then you must be really interested in grow lights. This one is a bonus pick for my beloved reader. This is considered the best all-around grow light according to many hydro enthusiasts and experts.
Let's check it out. 
Horticulture Lighting Group Scorpion Diablo
Recommended for – Grow tents, Grow rooms, Vertical growing, Large indoor grows, Low ceilings, Vegetative growth and/or flowering full-cycle growing from seedling to flower, Soil, hydroponic, aeroponic, or aquaponic systems.
Launched in early 2020 this LED grow light setup is the most powerful fixture coming from the HLG group. Drawing just 600 Watts of energy, this dimmable fixture gives a light output of 1920 umol/s and a very efficacy of 2.93 umol/j ( the highest in this whole list).
This is undoubtedly the most efficient grow light equipment in the market. 
Jotted with 3996 Samsung LM301H diodes and LM 351H 660nm deep red diodes across 6 diablo quantum boards providing a large canopy coverage over your hydro crops.
For central dimming control, this light uses a Growmaster controller and gives a range of 150 – 650 W. The price of this fixture is totally justified with the high-quality components used. With a 3 year warranty, the HLG Scorpion diablo is a fantastic product to go for.